One of a set of custom video messages included in special video kit boxes for Seismic.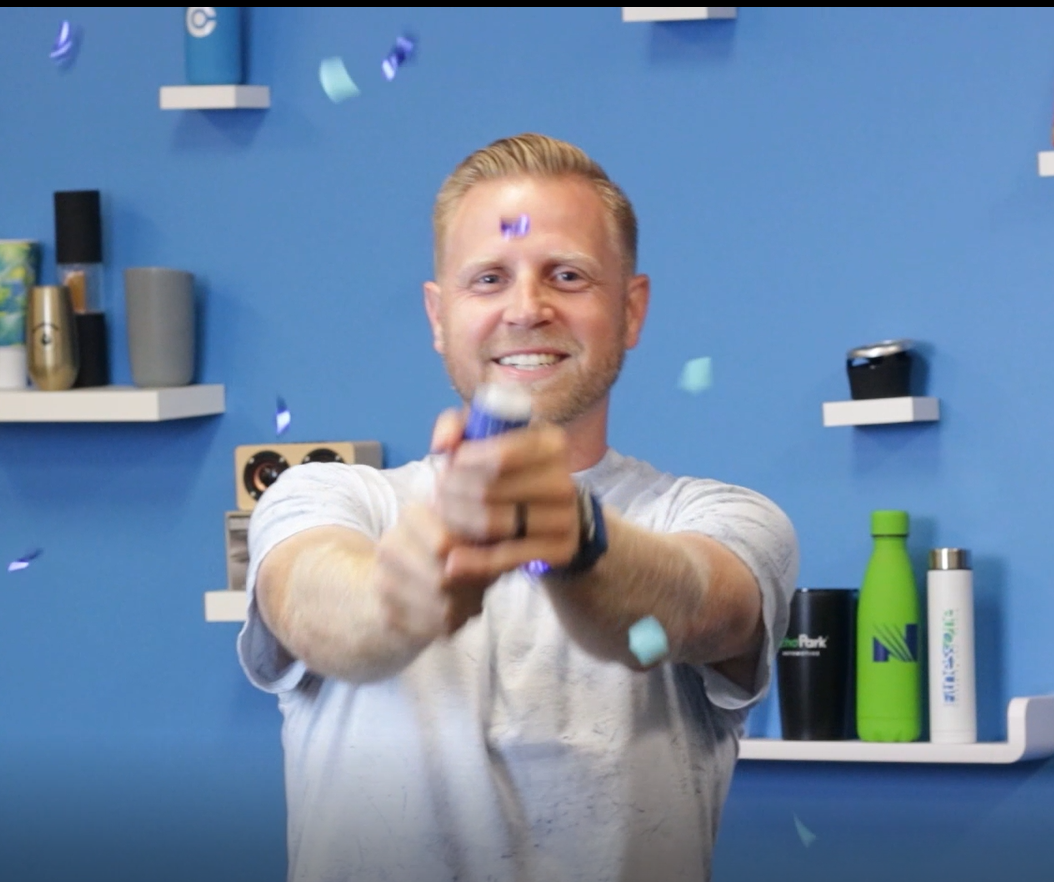 ScreenBroidery planned to send Nintendo Switch systems with custom skins to several of its connections from the company Seismic to congratulate them on their "switch" to their new brand. ScreenBroidery needed a set of personalized videos to include in video kit boxes sent with the switches. The objective of the videos was to thank each stakeholder with a personal message.
ScreenBroidery also asked for a custom animation showing the old Seismic brand "exploding" into the new one, since a separate part of the Seismic brand is known as After Shock. 
This video was created in a week with a separate day for re-filming one of the personalized messages. We utilized a confetti popper for extra effect on the video message for Kyle, a primary stakeholder. 
I created the custom logo animation in After Effects using several different assets. During the animation process, ScreenBroidery's Creative Director asked me to include custom SFX as well. I created an earthquake sound effect and utilized the classic "switch" click FX from Nintendo at ScreenBroidery's request. 
It was a lot of fun getting to use confetti in filming, though it was hard to practice since we only had one popper. The animation was one of the most involved animations I've made to date. It included several layers, sound layers, and masking in order to create the final product. 
All SFX assets were taken from freesound.org.